School Library
Library Opening Times:
Monday to Thursday: 8.30am to 4.00pm, Friday: 8.30am to 3.20pm
'At that moment we persuade a child, any child, to cross that magic threshold in to a library, we change their lives forever, for the better.'  Barack Obama
Ashlawn's light and modern Library is located on the school's West Site and is a well-used resource within the school, across all year groups.
'Libraries store the energy that fuels the imagination….'  Sidney Sheldon
On entry to the school all members of the school community automatically become members of the library and are encouraged to borrow books and use the facilities on a regular basis. The library seeks to support the teaching and learning activities initiated by all departments and is well used by both staff and students during lesson time, break and lunch.
All students entering the school in Year 7 will have a library induction giving them the opportunity to find out how a library works and to discover what facilities and resources are available to them in their school library.
'….Libraries open windows to the world, inspire us to explore and achieve and contribute to improving our quality of life'   Sidney Sheldon
With the addition of a mezzanine level students have access to 36 networked computers providing internet access, along with a printed catalogue of approaching 20,000 titles. We subscribe to a comprehensive range of periodicals, as well as number of online resources which students are able to access from home.
'The more that you read, the more things you'll know. The more you learn the more places you'll go'   Dr. Seuss
In the autumn of 2019 the school library was re-structured as a fiction library. Over the course of 2020 the cataloguing of fiction books changed to a colour-coded system to help students develop their reading skills and show progression. The books have all been re-shelved within their genres allowing students to more easily find those books they enjoy reading the most!
'Today a reader, tomorrow a leader.'  Margaret Fuller
Since September 2017 all students in Year 7 and 8 experience an instructed reading development lesson for one hour per week.
Although a predominantly fiction library, non-fiction titles are still available but much more tailored to the subjects studied within school.
'I read because one life isn't enough, and in the pages of a book I can be anybody.' Richard Peck
The Library is open throughout the school day and is staffed by Mrs Sue Mills, the school's full-time Librarian, who is always on hand to offer help.
'When in doubt……..go to the library'   J.K.Rowling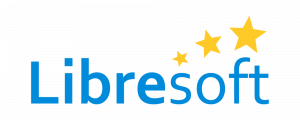 Ashlawn School Stationery Shop
(LOCATED IN THE LIBRARY – PLEASE ASK AT THE ISSUE DESK)
Price List (per item)
| | |
| --- | --- |
| A4 2 Ring Binder | £1.00 |
| A4 Lever Arch Folder | £1.60 |
| A4 Lined Writing Pad – with margin | £1.00 |
| Artists Drawing Pens – Pack of 4 assorted sizes | £4.20 |
| Artists Drawing Pen (single) | £1.10 |
| Biro – (choice of Black, Blue, Green or Red) | £0.15 |
| Calculator – Scientific (dual powered) Up to GCSE | £12.00 |
| Coloured Pencils (pack of 12 assorted) | £1.00 |
| Compass | £0.40 |
| Correction Fluid | £0.50 |
| Dividers for A4 folder –  5 part | £0.80 |
| Dividers for A4 folder –  10 part | £1.00 |
| Exercise book (A4) – Squared or Lined | £0.50 |
| Gel Pen – Black or Blue | £0.40 |
| Glue Stick (Large) | £0.50 |
| Handwriting Pen – Black or Blue | £0.45 |
| Highlighter | £0.25 |
| Ink Pen (assorted colours) with 1 blue cartridge | £1.50 |
| Ink Cartridges (pack  50) – Black / Blue | £2.20 |
| Memory Stick USB – 8GB | £5.00 |
| Pencil – HB or 2B | £0.05 |
| Pencil - 6B | £0.97 |
| Pencil Case – Large Clear (Suitable for Exams) | £0.75 |
| Pencil Case – Small Clear (Suitable for Exams) | £0.55 |
| Pencil Case – Solid Colour (Not suitable for Exams) | £1.25 |
| Pencil Sharpener (Canister) | £0.30 |
| Poly Pockets (x5) | £0.20 |
| Protractor | £0.10 |
| Plastic Wallet with Popper | £0.50 |
| Revision Cards (pack of 48) | £1.00 |
| Revision Cards (pack of 150) | £1.65 |
| Rubber | £0.30 |
| Ruler – 15cm | £0.15 |
| Ruler – 30cm | £0.20 |
| Sticky Notes (Light yellow) | £0.30 |
| Sticky Notes (Neon colours) | £0.55 |
| White Board (Used in Maths) | £1.00 |
| Whiteboard Eraser | £0.40 |
| Whiteboard Marker – Black | £0.50 |
OTHER ITEMS NOT SHOWN ON THE LIST MAY ALSO BE AVAILABLE – PLEASE ASK AT THE DESK
PRICES MAY BE SUBJECT TO CHANGE DEPENDING ON PURCHASE PRICE AT THE TIME